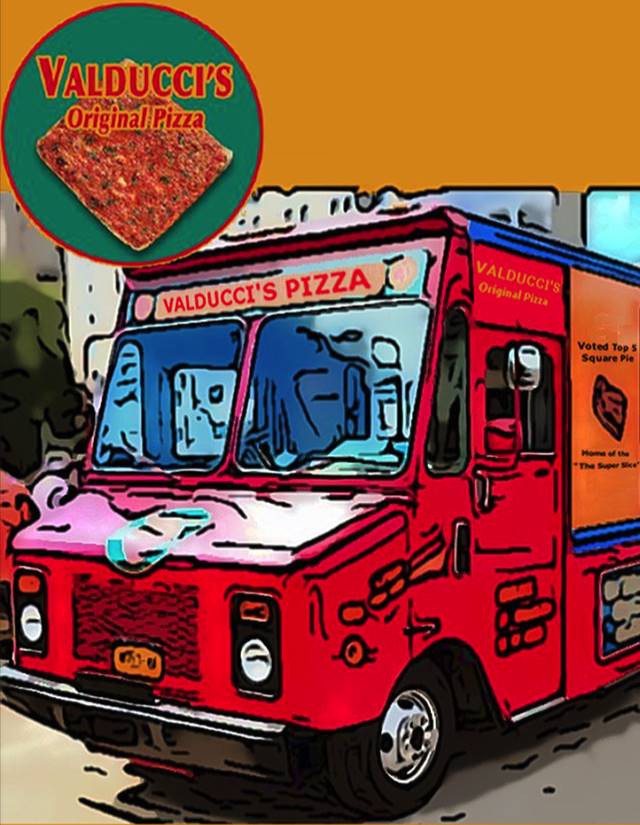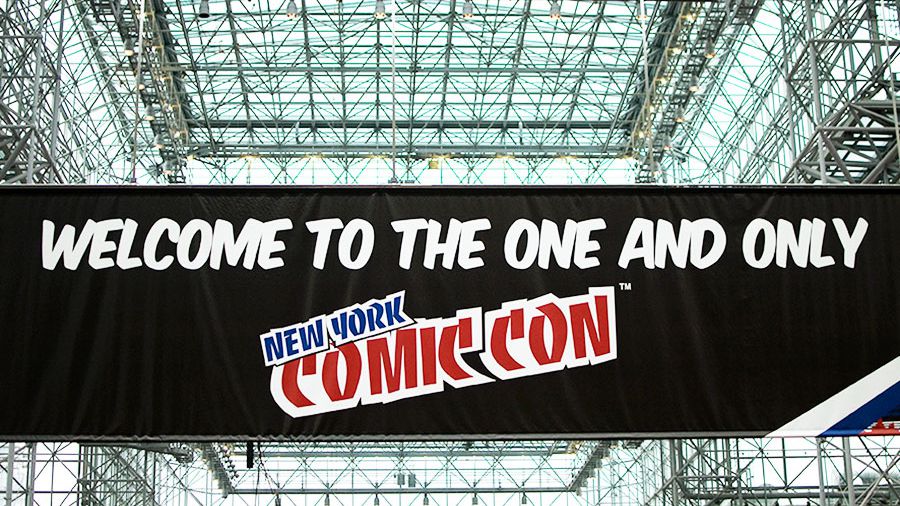 Courtesy of New York Comic Con
Whether it's Korean barbeque or Argentinian empanadas, con-goers will have a wide variety of food to keep themselves fueled this weekend.
By: Abbey White from foodandwine.com
October 04, 2017
For pop culture fans, New York Comic Con is one of the busiest and most exciting times of the year. Between the panels about comics, television, books, and film, autographs and photos with celebrities, the artist alley, and the after-parties, there's surprisingly very little time to eat or drink. Luckily for con attendees, the New York Food Truck Association has partnered with NYCC's organizer ReedPop to deploy a handful of trucks right outside the Javits Center's walls. Whether you're one of the cosplayers or uber fans planning to descend on the Hudson Yards this weekend or are just looking for a good food truck to grab a quick bite from around the city, here are the seven food trucks capturing all the best flavors of NYC for con-goers.
Big D's Grub
This food truck's menu incorporates the flavors of Guyana, the American South, and China. Queens-native Big D (aka Dennis) aims to bring his family's down-home food to the masses, offering his customers a variety of filling edibles. Order a Spanish Omelette with tomatoes, peppers, and onions and your choice of meat and cheese off the breakfast menu or get Big D's favorite, Spicy Chicken, a combination of tender chicken mixed with spicy mayo and served with fresh chopped cilantro. If you're looking for something lighter, you can order a side of Pork & Chive Dumplings or the Crispy Delicious Yuca Fries.
El Toro Rojo
El Toro Rojo offers vegan, vegetarian and gluten-free Mexican options. The family-managed operation features homemade, locally sourced Oaxacan cuisine and has a menu complete with "Mexican pizza" or sopes, nixtamal blue corn masa (dough), pinto beans, Oaxaca cheese, and pico de gallo. Order elote (buttered corn on the cob that's then slathered in mayonnaise) on the side and wash the entire thing down with a Mexican bottled soda.
Korilla BBQ
Appearing on the first season of Food Network's The Great Food Truck Race and voted the number one food truck in New York by the Village Voice, the Korilla BBQ takes an all-natural, healthy approach to its Korean-style cooking. Their menu is vegetarian, vegan and gluten-free friendly, and allows you to build your own meal as either a burrito, rice bowl, noodle bowl, salad bowl or taco. Pick your protein (including tofu), your rice, and then add your sides, including a few seasonal options like umami mushrooms.
Nuchas
Specializing in artisan Argentinian hand-held food, Nuchas offers customers two of founder and CEO Ariel Barbouth's favorite childhood foods: empanadas and medialunas. Select from seven different varieties of empanadas such as the classic Argentine empanadas, filled with Pat La Frieda ground beef, onions, peppers, potatoes, and olives in the classic dough, or the vegetarian-friendly Portobello, with portobello mushrooms, spinach, onions, mozzarella, fresh herbs in spinach dough. There's also salads and desserts, including Barbouth's favorite medialunas and alfajores, a sweet Argentinian cookie that's filled with Dulce de Leche caramel.
Mac Truck
Get one of America's favorite comfort foods at this cheesy food truck. Started back in 2012, the New York City mac-n-cheese truck has come a long way from its Saratoga Race Track origins. When you grab a bite here, you'll be treated to all the warm gooey goodness of their regular mac and special mac—like the pulled pork or buffalo chicken—menu items. They all come in two sizes and can be purchased as a combo featuring apple slices drizzled with honey and a drink. Add a poached egg to any menu item you purchase for a dollar more.
Phil's Steaks
Philly steak fans will enjoy this food truck, the idea of which was originally conceived by Philadelphia native Jim Brew. Made with 100% premium loin-tail beef, each sandwich comes on Amoroso rolls sent directly from Philly. Go for a classic American steak with beef and American cheese, with or without fried onions or peppers, or get a little more adventurous with Whiz steak, which consists of beef and Cheese Whiz. Vegetarians need not be completely deterred. The truck also sells what it calls The Wilson, a Philly consisting of sauteed mushrooms, hot and sweet peppers, cheese whiz and fried onions.
Valducci's
What would a con be without pizza? This Staten Island-based restaurant got its food truck start back in 1999, and is known for making a mean Sicilian pie, having been named "Best Pizza" by the New York Daily News five times. The menu treats customers to both thin and thick crust options, including their thin crust grandma pie, the Neapolitan pie, and traditional Sicilian, all of which are made with fresh mozzarella and hand-torn basil. As an added bonus, any of your pies can be made with Vodka sauce.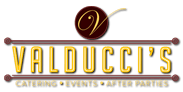 Schedule Your Event with Valducci's Catering