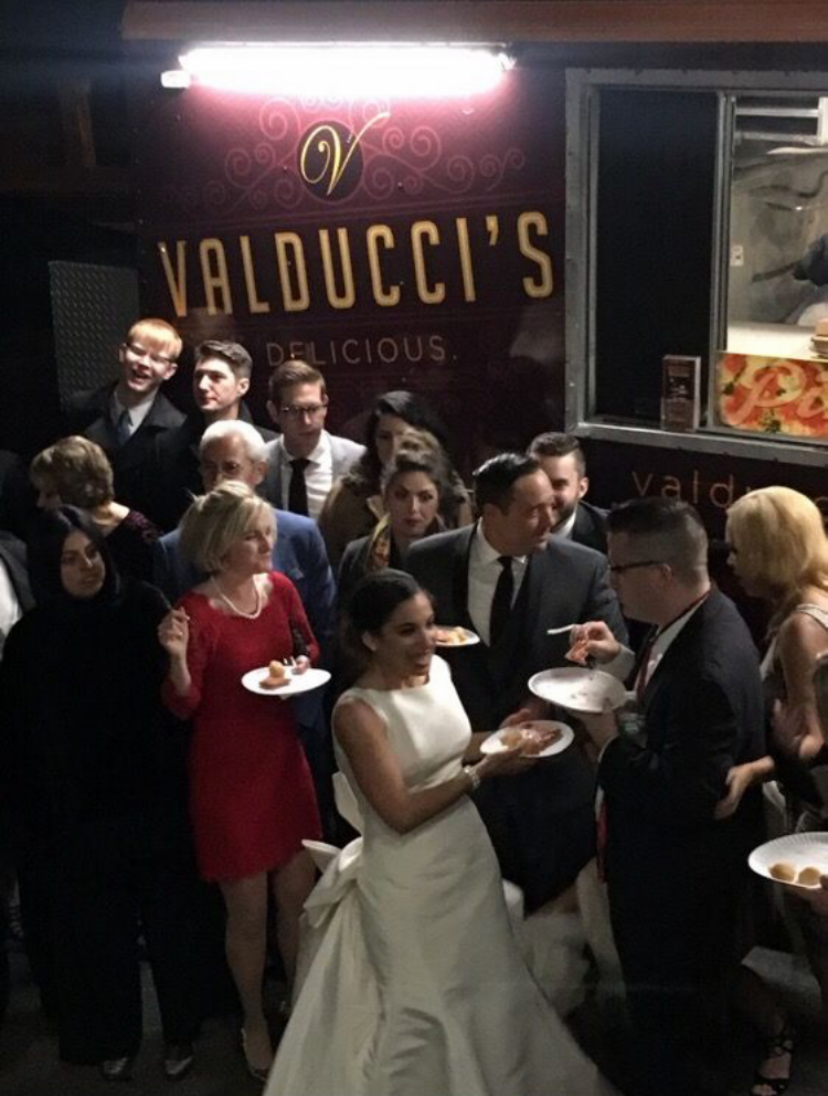 When searching for a unique Food Truck Huntington, consider Valducci's Pizza. We have been providing our clients with delicious Italian fare using traditional Italian recipes.
If you have been searching for a unique way to feed your guests for a wedding after-party, block party, corporate event, political event, family reunion or other event, know that here at Valducci's Pizza, we can make that happen.
Our Food Truck Huntington offers you delicious Italian fare, from complete meals, pizza and desserts such as freshly prepared Zeppoles to snacks and appetizers. Yes, you can have a Zeppole party!
Imagine your block party where all of your neighbors get to chow down on mouthwatering gently browned pizza with traditional distinct tastes of tomato, cheese, basil and oregano. Or, you can check out our menu and offer a plethora of seafood dishes, pasta or appetizers such as mozzarella sticks, fried zucchini or stuffed mushrooms.
If you would like to learn more about Valducci's Pizza Food Truck Huntington, then check out our menu to find out what we offer.
If you would like to speak with one of our representatives to inquire about date availability, menu options or method of payment, please call directly to 212 470-2277. We have been serving the five boroughs of New York, Long Island, New Jersey and Connecticut for over 31 years.
We know how to service our clients. But we know just as much about delicious Italian cuisine. Maybe you are contemplating a Sweet 16, confirmation party, Bar Mitzvah, graduation party or engagement party. How wonderful would it be to just have our Food Truck Huntington pull up and prepare all of your food right on the truck!
No mess in your home, no food shopping for you and all in the comfort of your home or venue. Are you considering a beach wedding? Wondering how to provide food for your guests?
We have the answer. Our Food Truck Huntington can make your wedding perfect! Appetizers, main meal and in addition to your formal wedding cake, serve Zeppoles!
Food Truck Huntington
With over 31 years of experience, you know you can depend on Valducci's Pizza to give your guests the delicious Italian fare they desire. When you click on our above listed website, you will find actual photos of our Food Truck Huntington.
It is immaculate and complete with all we need to prepare your cuisine. We use traditional Italian recipes and know that if any of your guests require special dietary needs, we will do all possible to comply. We have many dates still open for the winter and spring, even extending to the summer months. We travel to the Hamptons as well.
So, call us today and see how we can take the mystery of serving your guests in a unique way that everyone will remember. We deserve our reputation of serving the finest in Italian cuisine and Zeppoles. Call us today at 212 470-2277. After all, we are exactly what you have been searching for. Good friends, great food and happy times!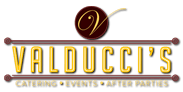 Schedule Your Event with Valducci's Catering