Are you looking to wow your guests with a famous food truck Perth Amboy? Valduccis Pizza is without a doubt the right choice for you to cater your event. Regardless the style of the event we have seen it all.
Since 1989 Valduccis Pizza has proudly been serving Staten Island. Then in 1989 we decide to expand and invest in what we call our Italian Pizza Truck. We have been catering with our Food Truck in Perth Amboy ever since.
Food Truck in Perth Amboy
We have traveled the Five Boroughs, New Jersey, and Connecticut to share our beloved pizza. There is a reason why we have been named "best pizza" by the New York Daily News, simply be cause we are and we will prove it to you and your guests.
Our cooks take great pride in their work to never disappoint with not just flavor but appearance as well. Who wants to really eat something that looks down right awful? Nobody. Take a look at our Menu to decide what you would like to have served at your event by us.
Our infamous zeppoles are one of the most requested food items to be on the Food Truck Perth Amboy. You will also find a wide selection of different forms of pizzas from our Square slices that comes with several different toppings to our traditional round pies.
We can even create a heart pizza for that special someone during your celebration. If that seems like something you would be interested in, please let us know and we will make it on our list for you.
Valduccis Food Truck in Perth Amboy
If you have friends, family or co-worker that can only eat or may only be able to enjoy gluten free servings let us know. Our cooks are more than happy to create an amazing pie for them with out Gluten-Free classic cheese pizza, or you may create your own pizza with the Gluten-Free crust.
We are here to please every body's taste buds and stomachs. Our different styles of Pizzas are not the only thing on the menu we want you to peek at. We can also serve you and your guest's different forms of hot plates and rolls and even our home made garlic knot sandwiches!
Best Pizza in Perth Amboy
Don't hesitate contact us to day to book us for your next party. The Italians know how to make a good meal especially for that after party. We have had different Celebrities use us as well for their events, or even weddings.
Our phone number is 212-470-2277. Or you can reach us by filling out the booking information located at the bottom of the webpage under food trucks.
Just follow the directions for each area and one of our staff members will be in contact with you to further discuss your plans and hopes for your menu at your special event. But do not wait too long to get a hold of us, we do book up fast for a request of the food truck Perth Amboy.
We look forward to serving you soon!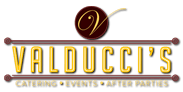 Schedule Your Event with Valducci's Catering!