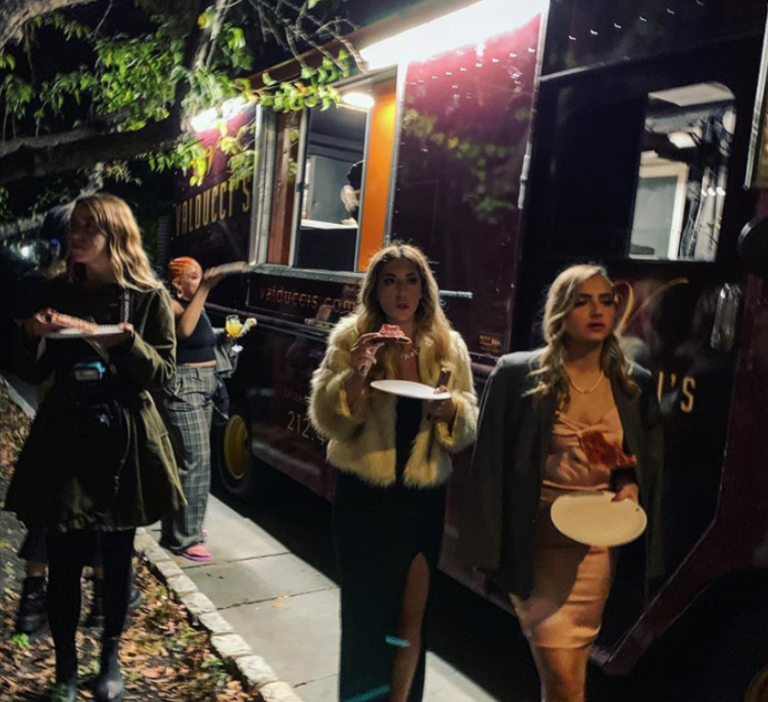 Are you looking into the possibility of a food truck Tinton Falls?
Do you want amazing Italian pizza to be served at your next catered event? Well Valduccis Pizza located at 3010 Veterans Road West Staten Island and 2656 Hylan Blvd Staten Island, is just the pizzeria establishment for you!
Best Pizza In Tinton Falls
Valduccis Pizza has been serving the Tri-State Area since 1989 and has been using what we call our Italian Pizza Truck since 1999. With our award winning pizza's we can guarantee you and your guests will have your taste buds satisfied.
How often can one gloat about how amazing an event was and how they were able to have an Italian meal off a food truck Tinton Falls?
We are here to proudly serve you our outstanding Italian meals. Voted "Best Pizza" 5 times by the NY Daily News, we have been catering even celebrities after parties. Just a few years ago, we were called to a famous TV personality wedding to serve his new bride pizza and zeppoles in New Jersey.
Our main rule when ever we use our Food Truck for a wedding is "don't leave until the Bride and Groom leave". And that is exactly what we did. We stayed all night to cater them on their big day. If you would like to see the list of other celebrities and companies we have catered using our Food Truck Tinton Falls click on "Clients" on our website. We are sure you will recognize the list.
Your food menu is also on the webpage. Be sure to take a look at it to let us know what you would like us to serve you and your guests at the event you are planning.
We are not just going to serve pizza's that is unless that is all you wish from us. But we do have an assortment of other Italian dishes that could easily be created.
Valduccis Food Truck in Tinton Falls
If there are any sort of food allergies, or if someone prefers Gluten-Free please be sure to include that information while you are scheduling with us and going over the menu. We have the ability to customize plates as well. We also recommend that you put on your menu the zeppoles, those are our biggest hit because they are homemade and taste delicious.
The business itself is located in Staten Island; however we are committed to serving The Five Boroughs, New Jersey, and Connecticut! The list is never ending with what we have been called upon for; weddings, corporate parties, picnics, parties, special events and more. If you need us we will be there!
Food Truck in Tinton Falls
Give us a call now to schedule us for your next event. Our phone number is (212) 470-2277.
Again be sure to include any food allergies or food sensitivities so we can prepare your meals without incident. Or if you would prefer you can always fill out the request form at the bottom of the webpage.
Follow the directions and one of our staff members will get back to you in a timely manner.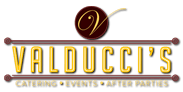 Schedule Your Event with Valducci's Catering