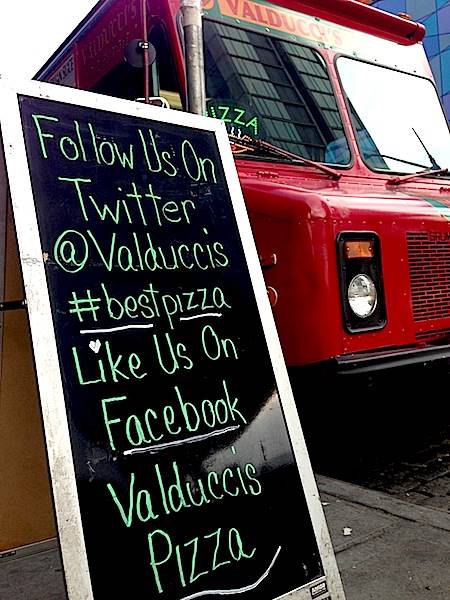 You can read the text below that was posted on their website or you can copy and paste the link to view the live article with all the images on their website.  Enjoy!
It's not who you know, it's Whom You Know and now we know Margaret and Mike Valducci! They do not own a restaurant in Manhattan, but they do have a catering business.
If you do an excellent job catering to Manhattan, we would like to hear from catering owners.
(note: we do accept flown-in food as long as it arrives well.)
Sometimes, especially in the summer when it is difficult to leave home beach if you have a pool, it is good to know a caterer! This is our first Valducci's catering feature, and they had a solid performance. We were impressed with the mixed green salad, to begin with.
Ms. Pretty Picky does not want salad dressing on her salad (she wants it on the side and wants to apply it herself always) and their attention to detail on this matter was appreciated. The cherry tomatoes were our favorite aspect. Valducci's tells us that their distributors are all locally sourced. They use a local Staten Island butcher and they hand-pick their vegetables out in New Jersey. All items were perfectly fresh, evidencing this.
Stuffed Artichoke
This is definitely a fun item to eat, and it was presented well. We enjoyed layer by layer and the breadcrumbs were simple, elegant enhancements. It is a bit messy, so don't eat it in a ball gown.
We were most impressed with the paninis; they were highly competitive and among the best we've had. We believe Valducci's should expand on their panini offerings because they are great at them, their first time reviewed and the strongest part of their overall review.
The chicken cutlet panini was super flavorful and crisp and the mozzarella and roasted peppers were superlative accents. The roasted peppers in particular by Valducci's are one of their strongest items; the flavor and quality of them are superior to their competition and we think vegetables well done are highly underrepresented on menus overall.
Lasagna with Sunday Gravy was also a winner. This classic traditional Italian American dish is sure to be a hit at any party; who would not love lasagna (Garfield, we're talking to you.). The layers of pasta and cheese and, of course, their terrific sauce will hit the spot.
All their recipes are handed down from their fraternal and maternal grandmothers and mothers. They do not deviate from the family recipes-and they shouldn't! Valducci's has been serving the New York area since 1989, 28 years to be exact. They cater with their mobile unit, or drop-off catering is available. Whom You Know chose drop-off.
…and the Grand Finale:
The roasted peppers are a must on your order from Valducci's! Remember the panini? The peppers are the same but here they are straight (like Peachy likes scotch.) Olive oil and roasted garlic join their party, emphasizing that less is more.
Our all-time favorite vegetable is green beans, and the string beans from Valducci's are perfectly crisp and seasonally strong.
We look forward to seasonal innovations from Margaret and Mike!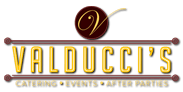 Schedule Your Event with Valducci's Catering