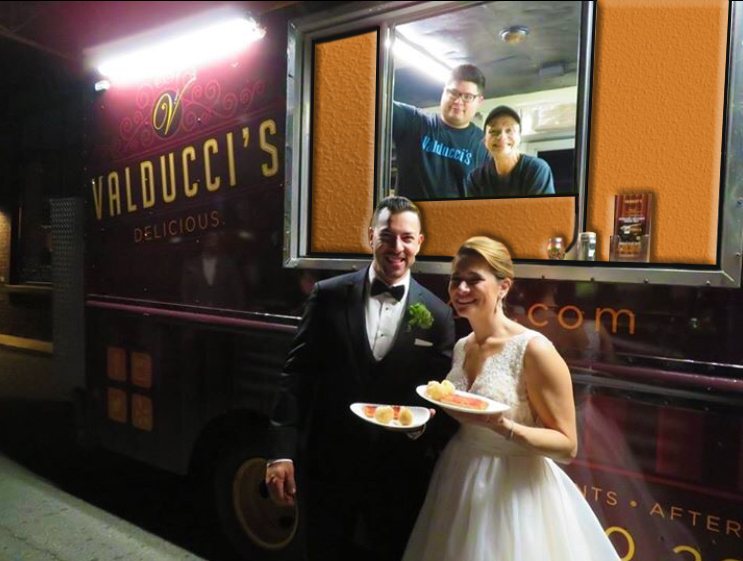 When searching for Wedding Catering Huntington, consider Valducci's Pizza. We bring our delicious Italian cuisine to your location and offer you taste sensations to tempt all taste buds.
Valducci's Pizza is not new to the catering scene. We have been providing exceptional cuisine for over 31 years. Our idea is to bring the most delicious Italian fare to your wedding, after- parties, events, corporate functions, picnics and even block parties.
We offer you a delicious menu of mouth- watering Italian delights such as appetizers, our famous thin or Neapolitan crust pizza, Zeppoles to name just a few. Choose from a full course meal to pizza and appetizers. Wedding Catering Huntington is just one facet of our business.
How unique is it to have a food truck pull up to your venue and provide you with ready to eat hot meals that are delicious?
Valducci's Pizza has been providing this catering service to the five boroughs of Manhattan, Long Island, New Jersey and Connecticut with raving revues. We do the cooking right in our catering food truck so your pizza crusts are browned to perfection and offer melt in your mouth goodness with Italian flavors you can distinguish like tomato, basil and oregano.
Have guests with particular dietary needs? Tell us what they desire, and your wish is our command!
If you would like more information regarding our menu or general information you may simply check out our homepage. See how we can help you to have the most memorable party or after- party ever.
Our menu will entice you with mouthwatering culinary delights like you never thought possible from a food truck. When it comes to Wedding Catering Huntington, nobody does it better than Valducci's Pizza.
Wedding Catering Huntington
We can even come to your school for special events where serving a population may otherwise be impossible. We offer mozzarella sticks, stuffed mushrooms , calamari, shrimp, clams, mussels, rice balls, artichokes, zucchini and a host of culinary delights.
Whether you are a guest at one of our catering parties, or considering a party of your own, the uniqueness and quality of our food is unsurpassed. Our Wedding Catering Huntington will be the talk of the town!
Call us today at 212 470-2277 and we can help you decide the type of menu that best suits your needs. We are available 7 days a week and cook your meals the old- fashioned way. Look, Wedding Catering Huntington needs to be perfect. With over 31 years in this business, we can honestly say we provide you with the best Italian cuisine served to your door affordably.
Check out our website where you will find photos of our delicious Italian fare. If its not Valducci's Pizza than you have not had the best. Call today to speak with one of our representatives that can help with your Wedding Catering Huntington.
You and your guests will be happy you did! Why pay catering hall prices when even better food is available through Valducci's Pizza today!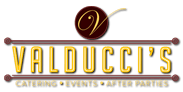 Schedule Your Event with Valducci's Catering