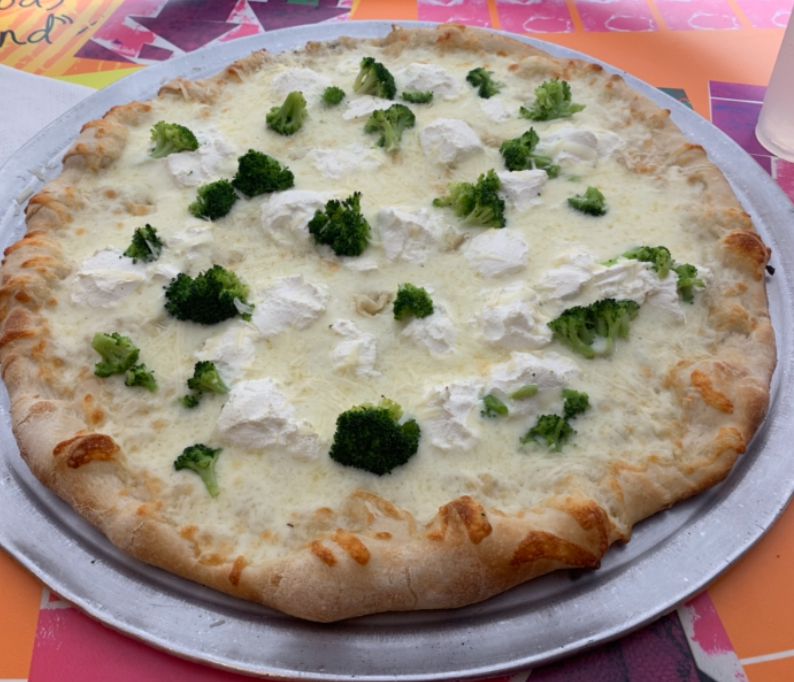 If you have been searching for the best Pizza Huguenot you have found it at Valducci's Pizza.
Established in 1989 we have been voted numerous times as the best pizza in New York. Our original located on Veterans Road in Staten Island is now joined by our newest location on Hylan Blvd. in Staten Island. Now you have 2 choice locations for the best pizza.
You will see that our pizza crust is browned to perfection and topped with the finest tomato, basil and oregano to make your mouth water with delight!
Our Pizza Huguenot is always prepared fresh using the finest of ingredients. Toppings are sublime and prepared the old-fashioned way.
In fact, we have been given 5 Stars by the Daily News. We have served our Italian culinary delights at many events for the Bronx Zoo, Brooklyn Nets, Jet Blue, Fashion Institute of Technology, Jacob Javits Center, Mad Dog Productions, Sloan Kettering, Tiffany & Co, Tribeca Film Festival and the list goes on.
In addition to our Pizza Huguenot we have mozzarella sticks, stuffed mushrooms, calamari, Italian dishes such as eggplant, chicken and fish. Of course, we offer the best meatballs, rice balls and fried zucchini as well.
Pizza in Huguenot
If you would like to learn more about Valducci's Pizza you may do so by simply clicking on the attached link https://www.valduccispizza.com/. There you will find actual photos of our delicious Italian cuisine and be able to review our menu. Did you know that Valducci's Pizza has a food truck that can cater your events, after parties and more?
If you would like to ask about catering availability you may do so by calling directly to 212-470-2277. If you would like to call for pizza, please call 718-948-2002. Know that we participate with GRUBHUB for delivery.
People drive from all over for Valducci's Pizza. We are worth the trip. If you are tired of pizza that tastes like the box it was served in, please do come down to our Italian kitchen. Here you won't find mass produced refrigerator pizza.
We make pizza the old- fashioned way by tossing the dough, preparing the finest sauce and baking it all to perfection.
So, if you are looking to impress a date, want to have date night with your spouse or want to show the whole family how pizza is supposed to taste, come on down to Valducci's Pizza either on Veterans Road or Hylan Blvd in Staten Island. We have been voted the best pizza in New York and look to uphold that tradition.
Our food truck caters to the five boroughs of New York, New Jersey, Connecticut and Long Island. For a unique and original way to feed a crowd whether at an event, after-party, picnic, block party or gathering. Valducci's Pizza is the only way to satisfy your cravings for Italian cuisine. We are not Italian food, we are cuisine. We can take your day and make it spectacular. Why would you cook when there is Valducci's Pizza Huguenot?
We even cater events! Contact us for Catering Huguenot.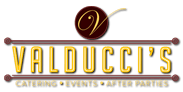 Schedule Your Event with Valducci's Catering