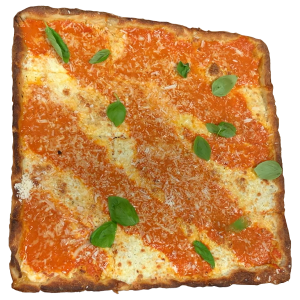 Valducci's Pizza can make your mouth sing with our delicious Pizza Prince's Bay. Whether you are searching for the best in a Neopolitan pie, Grandmas pie, pie topped with meat or veggies, our delicious flavors of Italy will make your mouth sing. 
Valducci's Pizza has been bringing the best of Italian cuisine to the communities of the five boroughs of New York, New Jersey and Connecticut for over 30 years. Established in 1989 our pizza has graced the likes of the Bronx Zoo, the Brooklyn Nets, Fashion Institute of Technology, Jacob Javits Center, Jet Blue, Mad Dog Productions, Sloan Kettering, Tiffany & Co, Tribecca Films and the list goes on.
You don't need to be a big corporation to enjoy our delicious Pizza Prince's Bay. All  you need to do is come to one of our wonderful and convenient locations on Veterans Road in Staten Island and Hylan Blvd in Staten Island. If you would like to order for pick-up, please call us at 718 948-2002 or if you are searching for the best in not only Pizza but catering for your event please call us directly to 212 470-2277.
Valducci's Pizza also has a food truck that can be a unique and delicious way to serve your guests whether you are hosting a wedding after-party, event, corporate function, block party, family or class reunion or other type of party. 
Best Pizza in Prince's Bay
We offer a delicious menu of Italian delights all prepared fresh for your enjoyment. We use the finest of ingredients and our Pizza Prince's Bay will be lip smacking good with a crispy crust, freshly prepared sauce with tomatoes, fresh basil and oregano and scrumptious and mouth- watering mozzarella. We then bake it in the over for perfection!
Did you know that the New York Daily News has voted Valducci's Pizza the Best Pizza 5 times? It's true.
If you would like to learn more about Valducci's Pizza and would like to enjoy our photo gallery of our delicious menu, you may do so by simply clicking on the attached link Home – Valducci's Famous Original Pizza (valduccispizza.com). You may also call us directly for catering or ordering your pizza to-go. We also offer full event planning as well.
Valducc's Pizza is so much more than Pizza. We can prepare a meal fit for a king. From appetizer to grand Italian full menu with 28 courses! 
Were you aware that we even catered the wedding after-party for The Jersey Shore's very own "Mr. Situation"? Look, if you have been searching for the best in Italian fare, you have definitely come to the right place. We will make you a meal that will never forget…in a good way. Delicious, authentic and freshly prepared just for you.
Come and try us out. You will never go back to other pizza after your taste our fabulous Pizza. After all, the taste is what makes it delicious, the way it is prepared makes it traditional and the way you remember it is priceless.
We also offer Catering in Prince's Bay. Call today to have your next event catered with us!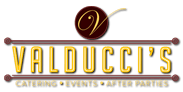 Schedule Your Event with Valducci's Catering!